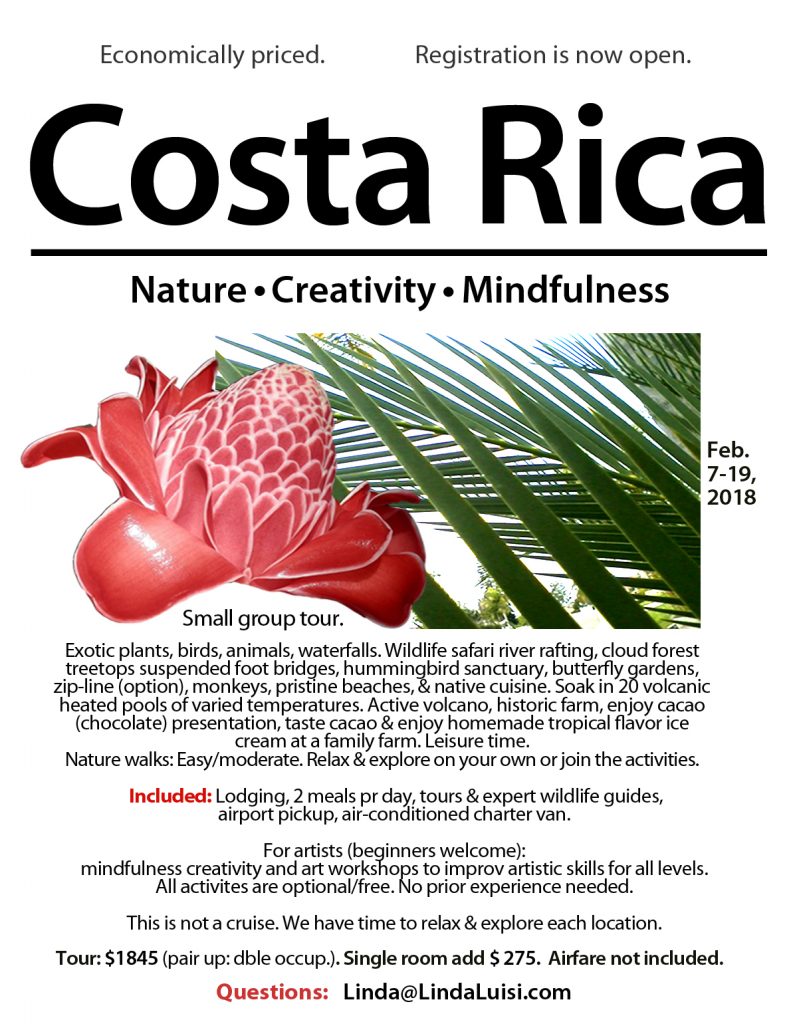 For detailed itinerary click on:   Art-in-Nature Retreat Pacific Side 2018
Last January's tour was a remarkable trip–unlike any Costa Rica tour (and reasonably priced). Tours are planned when the weather is at its best. Stay at some places only accessible by plane or boat. Key sites in Costa Rica are included on the tour, as well as some unusual highlights not found on a typical tour, plus creativity/art sessions for beginners and experienced artists to improv skills. For those interested in the workshops, Linda enlivens creativity and is a master of achieving depth and dimension for drawing and painting in the media of your choice. There will be no 2019 tour, so February 2018 is your best opportunity.
Contact Linda, if you are interested in receiving news of any future workshops and tours.
Art workshops in Encinitas prior to Costa Rica: