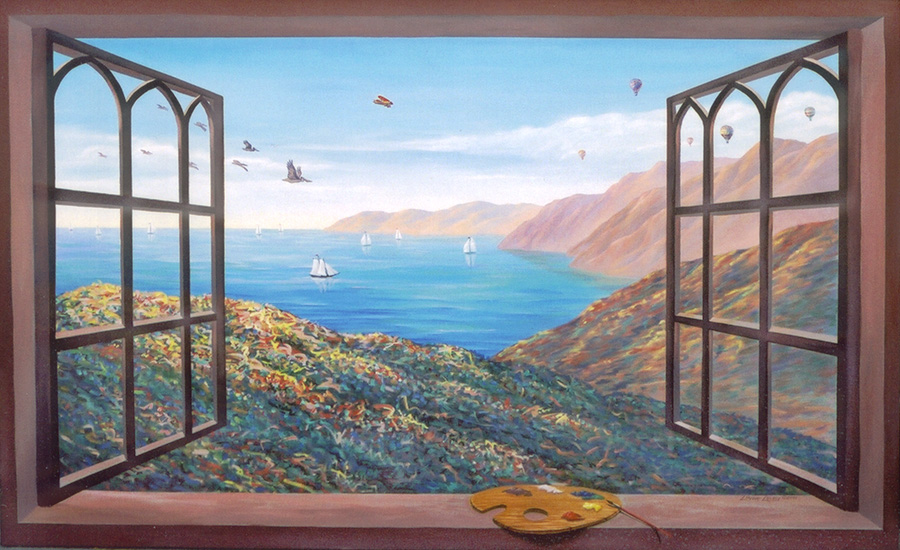 "Painting murals has been my lifetime passion. Each mural transforms a place into a refreshing and healing environment."
Linda has a special interest in the subliminal effects art has on people. She designs murals to enhance emotions and productivity.
Murals can be designed to relax people and create healing a environment. Or they can be designed to be energizing, educational, or even humorous. The colors, composition, and subject matter all affect the emotional content–the sensation felt by the viewer.
Her murals and paintings are used to reinforce corporate brand and as a recruitment/retention tool to attract employees with a novel workplace and to reduce turnover. Her art creates a distinctive and fun work environment.
Paint is applied directly on the walls, canvas or panels (portable for shipping; removable for wall repainting/remodeling). Murals may have realistic details or they may have a graphic or expressive style.  The fee is determined by the size, the amount of subject matter and the amount of detail you wish to have.
Examples:  Linda designs murals to make a room feel more relaxing, open, and spacious.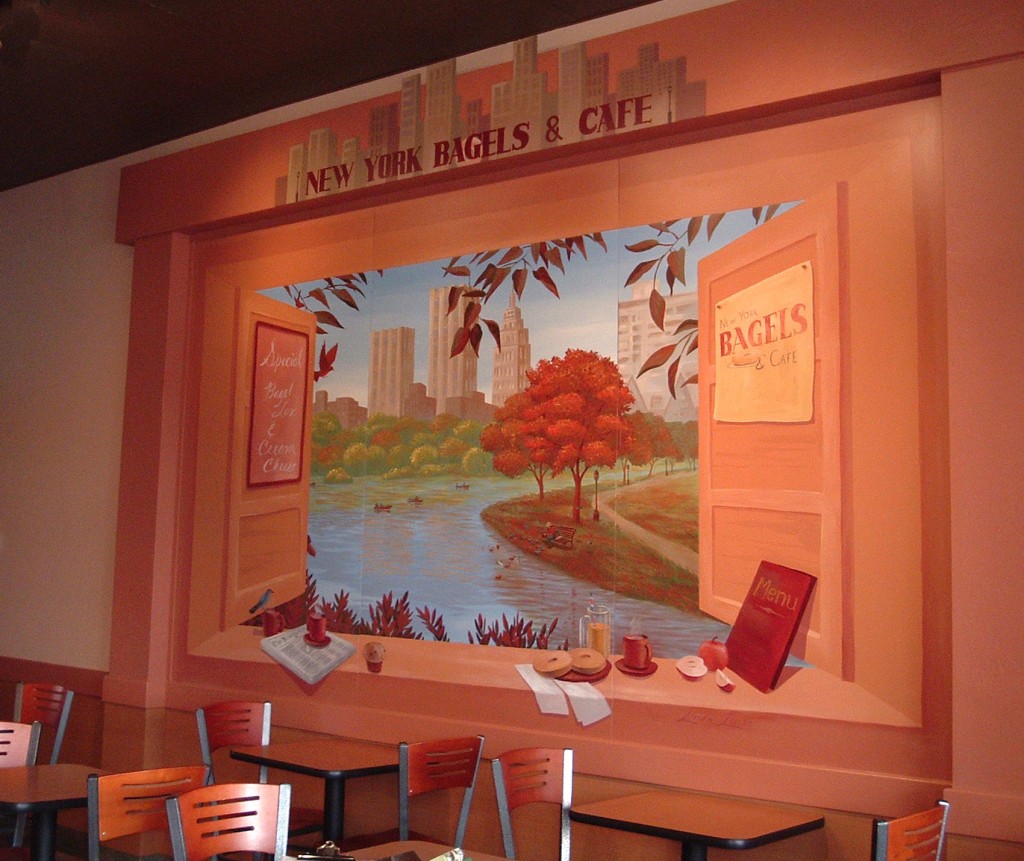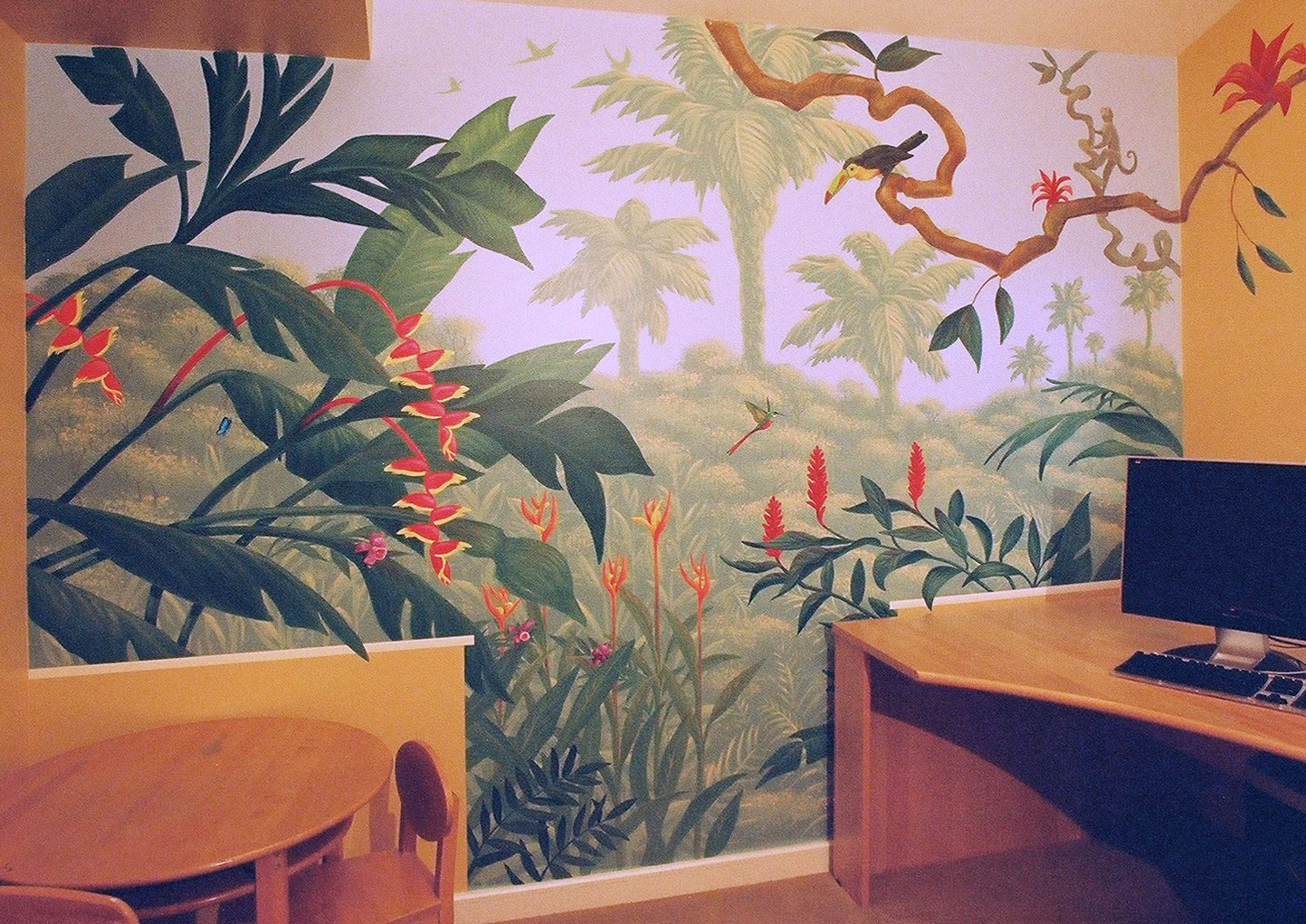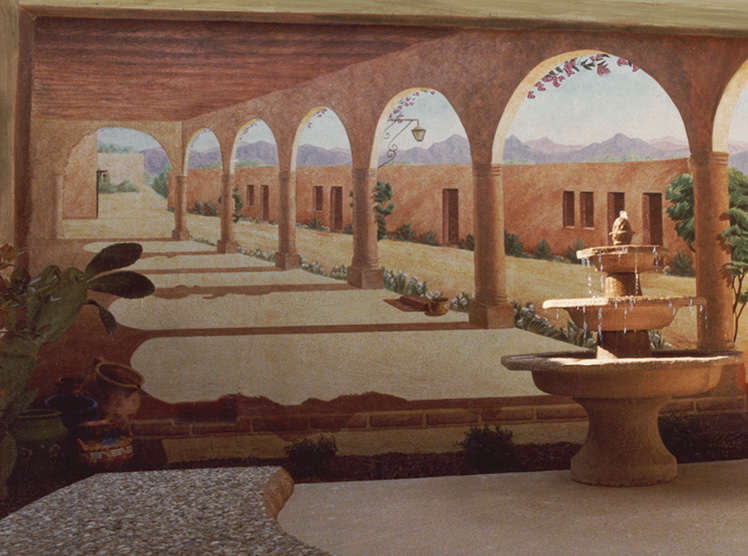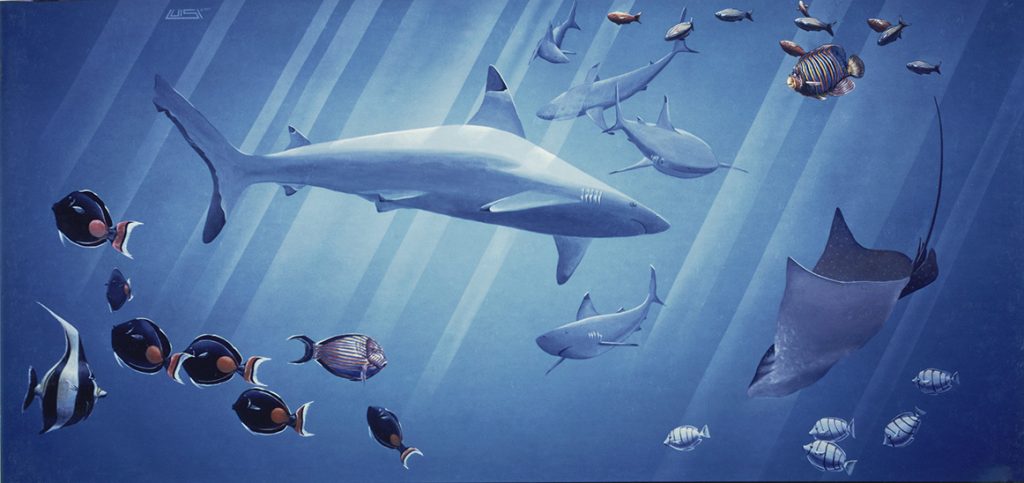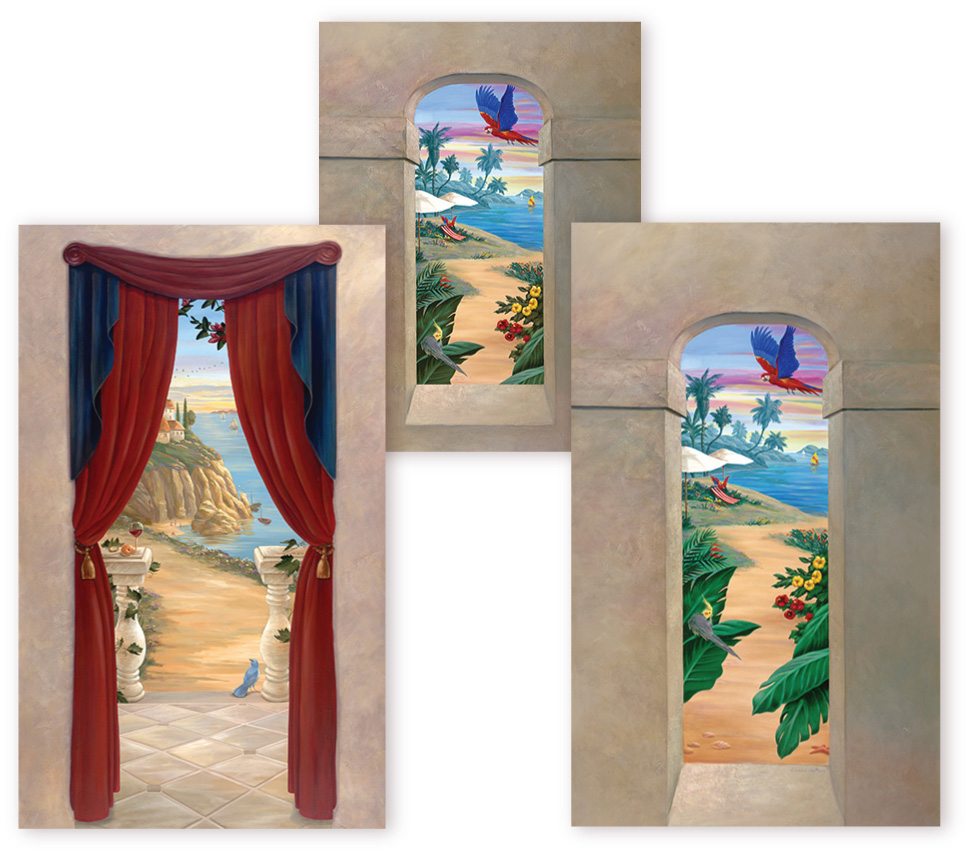 A mural will turn a building into a landmark in the community. When people see a daily reminder that an establishment stands for something, that building takes on a new dimension (below).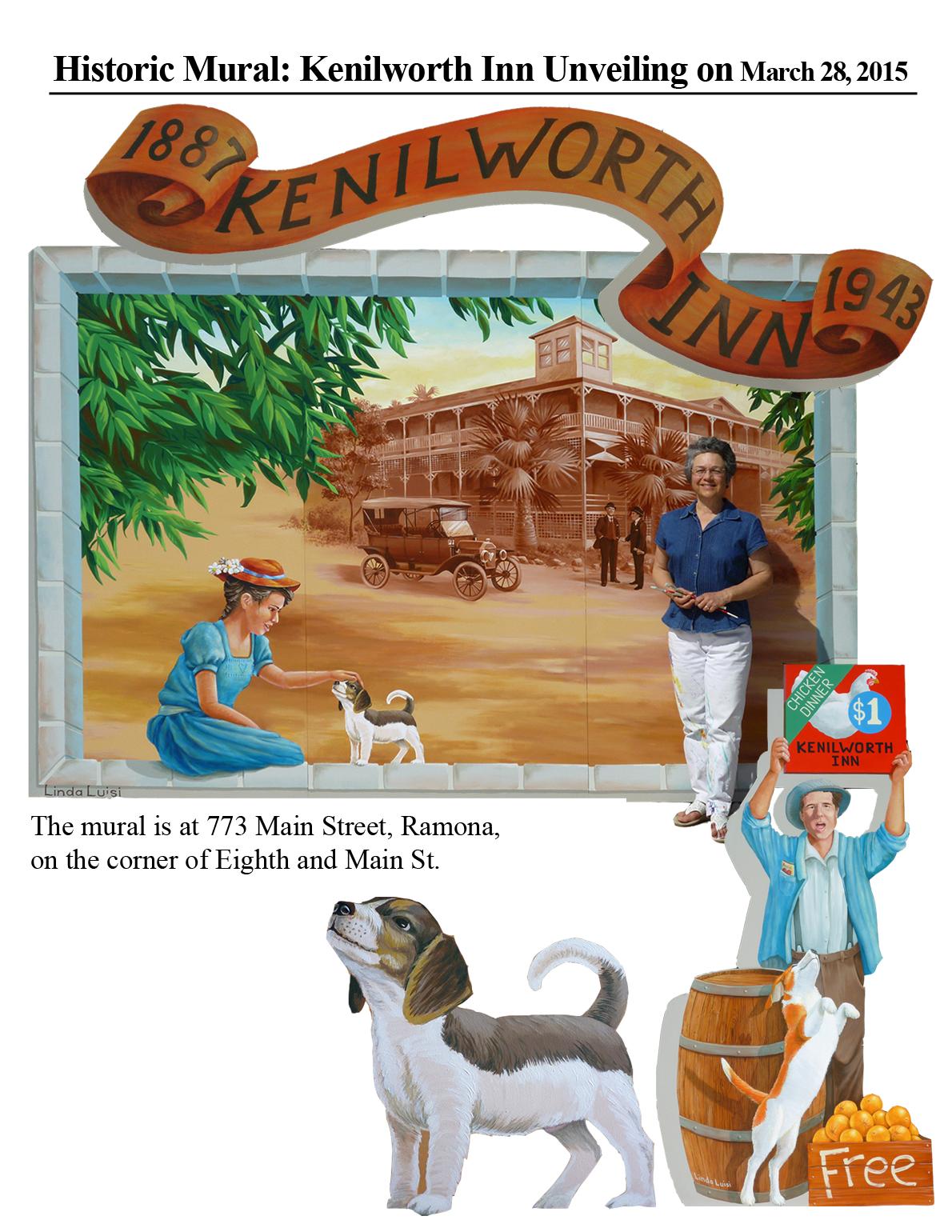 ---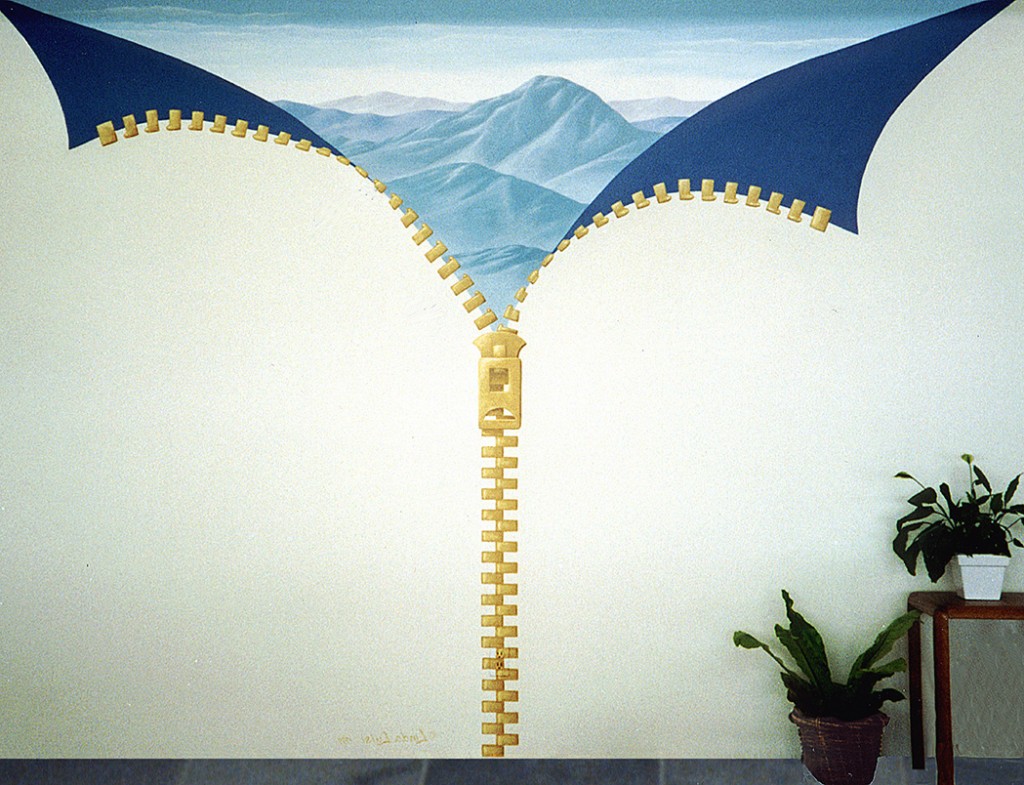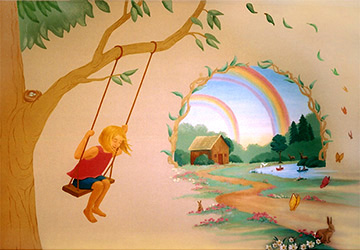 To learn more, listen to Linda's 20 minute talk "A Lifetime of Art: Unforeseen Lessons Learned" (on website TALKS page).